Regular price
Sale price
$28.00
Unit price
per
Sale
Sold out
Scent notes

Top notes Chamomile and Citrus

Heart notes Lavender

Base notes Amber
What's in it?

All-natrual coconut wax blend

Crackling wooden wick

Resuable glass jar

Exclusive fragrance

7.5 oz | 213g

Hand-poured in Kirkland, WA
What is not

✘ No harmful phthalate

✘ No paraben, carcinogens, mutagens, reproductive toxin, acute toxin, nor organ toxin

✘ No cruety nor animal product
View full details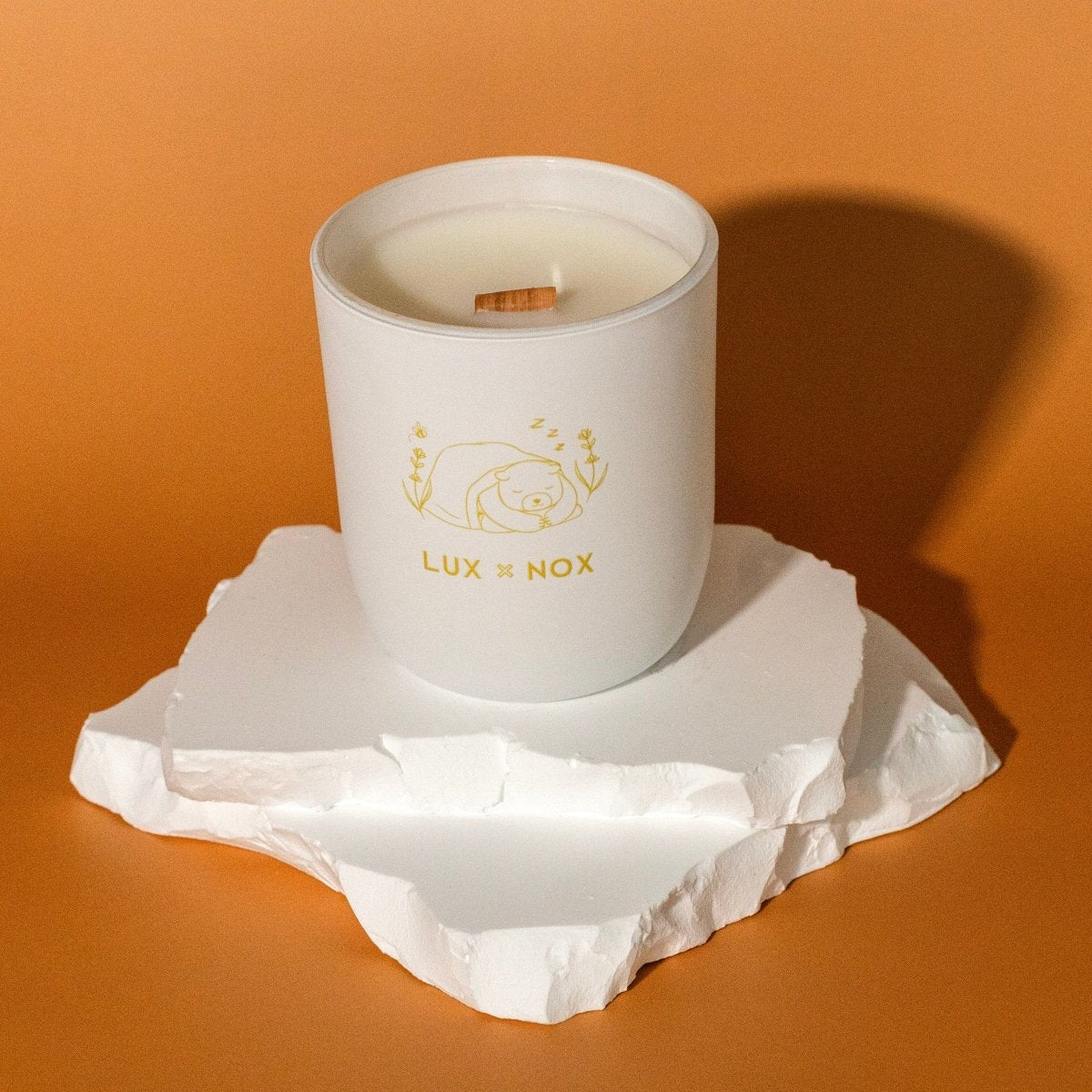 The story behind 06 | Bedtime Story
As the moon rises high in the sky, a soft breeze rustles through the leaves of the nearby trees, filling the air with a gentle whisper. The fragrance of fresh lavender blends with the soothing aroma of eucalyptus, enveloping the area in a sense of calm and relaxation, like the peaceful ending of a bedtime story.
Absolutely delightful
First time burning a candle with a wood wick - I really like how easily it lights and love the quiet, natural sound of it burning. Fragrance has a nice reach through the house without being overpowering. A lovely and luxurious candle, and arrived in good, sturdy packaging. (Would make a perfect all-occasion gift!)
Thank you for leaving us a generous review. We are so happy to hear that you enjoy the scent and the overall product experience!
Best candle ever!
The name of this candle says it all! I light this candle right before bed each night and it creates a calm, sleepy mood that makes it so easy to fall right asleep! I can't wait to try the other scents!
Thank you for your review! We are so happy to hear that you love your new candle!